NES Womens Hostel
Womens Hostel Information: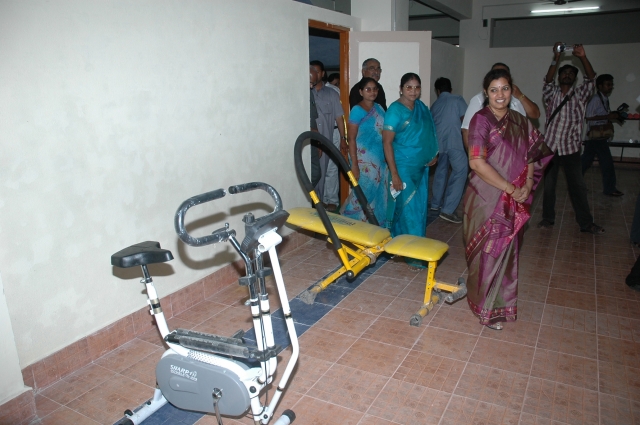 The women's hostel accommodates nearly 400 students. The Hostel facility is available for all 2nd, 3rd, 4th year B.Tech., M.Tech., MCA & MBA students. Strict discipline is followed in the hostels. The Hostels daily provides breakfast (with milk/coffee), lunch, Snacks (with milk/tea) and dinner.
Fees:-
The hostel fee should be paid in the form of DD only. For girls hostel the DD should be drawn in favour of NES WOMENS HOSTEL payable at GUNTUR. However for girl students bus fees should be paid from Guntur to the college in the favour of RVRJCCE.
Infrastructure provided:-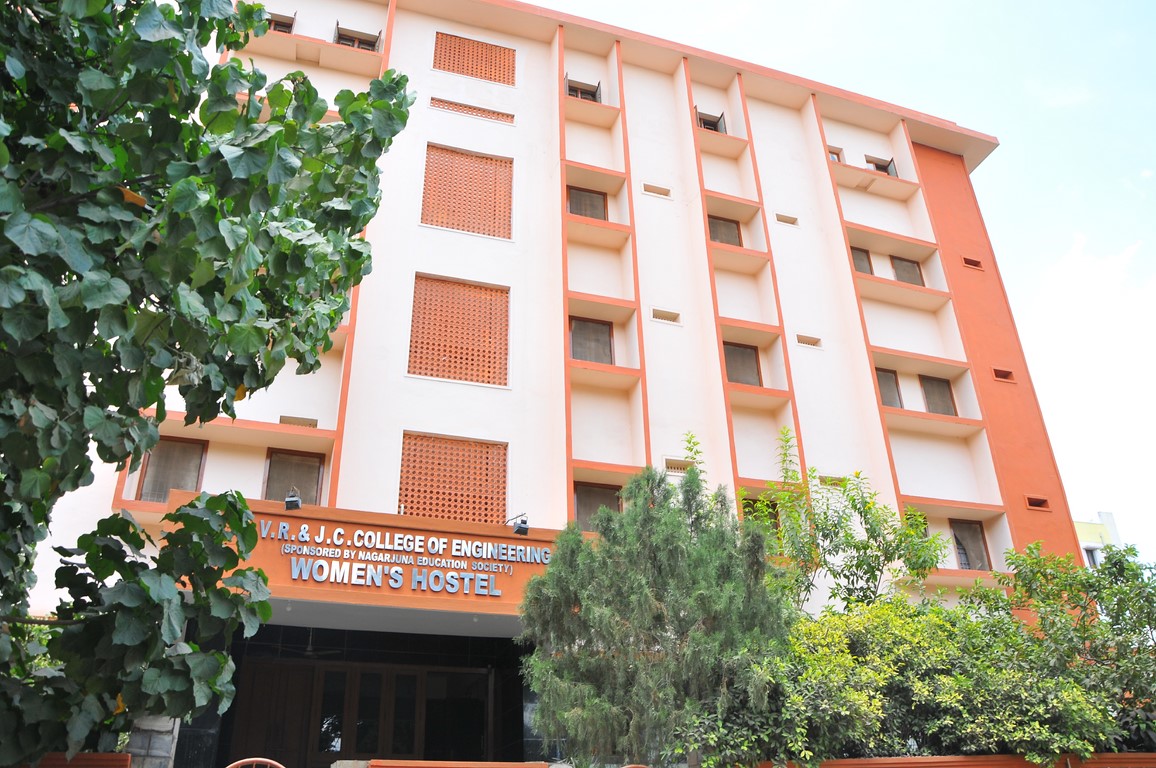 NES WOMENS HOSTEL has 68 rooms with a total capacity of 400 students. Hostel are well furnished with spacious rooms with attached toilets, large dining hall supported by hygienic kitchen.
There is a TV room, Indoor games room, Gymnasium, in-house Stores, Computer Centre, Library provided in the Hostel premises itself. A dispensary is present in the hostel which is regularly attended by the Lady Doctor and a Pharmacist provides free medicines. A well maintained Mineral water plant and coolers are present in the hostel that fulfils the drinking water needs of all the hostel inmates. Solar hot water facility is provided regularly for all the inmates.
24/7 security is provided to the entire campus in the hostel and CCTV camera network is also installed in the hostel. The audio system is provided in the hostel to communicate with the students whenever needed.
The hostel committee meets often to discuss the policy matters and disciplinary steps relating to the hostels. The hostel has a Committee consisting of the Convener, Co-convener, Registrar and teaching staff from each department of the college and the representatives of inmates of the hostel to discuss day-to-day affairs relating to mess and other facilities.
NES Womens Advisory Committee:
| | | | |
| --- | --- | --- | --- |
| 1 | Dr. N.C.Kotaiah | Professor, EEE | Convener |
| 2 | Dr. M. Vijaya | Asst.Prof., ME | Co-Convener |
| 3 | Dr. N. V. Srinivasa Rao | Director-F&A | Director-F&A |
| 4 | Ms. M. Anitha | Asst.Prof., EEE | Member |
| 5 | Dr. Y. Madhulika | Asst.Prof., CSBS | Member |
| 6 | Dr.Sk. Mabunni | Assoc.Prof., MBA | Member |
| 7 | Ms. J. Lakshmi Jayanthi | Asst.Prof., ChE | Member |
| 8 | Ms. V. Sujatha Lakshmi | Asst.Prof., MCA | Member |
| 9 | Ms. Ch. Vijaya Madhavi Lakshmi | Asst.Prof., CSE | Member |
| 10 | Ms. P. Samatha Chowdary | Asst.Prof., CE | Member |
| 11 | Ms. T. Suneetha | Asst.Prof., ECE | Member |
| 12 | Sri. G. Bhaskara Rao | Site Engineer | Member |
| 13 | Sri K.V. Sivaiah | Superintendent, Accounts | Member |
The above hostel committee headed by convener monitors the smooth functioning of the hostel.
Office Staff
| | | |
| --- | --- | --- |
| 1 | Dr P. Sudha Devi | Doctor |
| 2 | Sri K. Manneswara Rao | Office Manager |
| 3 | Sri A. Sambaiah | Supervisor |
| 4 | Smt.K.Usha Rani | Supervisor |
| 5 | Sri Ch. Phanindra Kumar | Civil Works Helper |
| 6 | Smt.K.Srilatha | Warden |
| 7 | Sri Sk.Nagur Sharieeef | Plumber |
ADDRESS OF HOSTEL:

NES WOMENS HOSTEL,
BESIDE SRI VENKATESWARA SWAMY TEMPLE,
MAIN ROAD, SVN COLONY,
GUNTUR-522006.

CONVENER

Dr. N. C. Kotaiah
Professor , Department of EEE.
Contact Cell No.: 9490776067
Email id: [email protected]
Contact Information:
Office:
0863 2238171
Warden:
62815 56045
Manager:
94412 44527
Convener:
94907 76067
Co-Convener:
96766 89888